Welcome To Our Website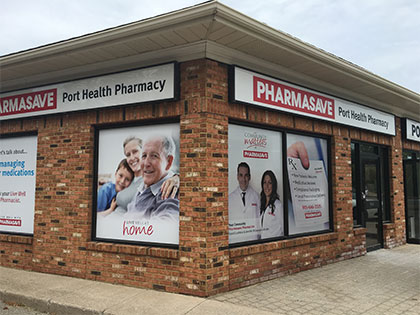 Port Health Pharmasave is designed with you in mind! Far from a Big Box Store, Port Health Pharmasave remains small to provide the Niagara Region with a personal approach they can rely on. Whether behind the counter or in the comfort of your own home, our team is here to focus on you and your health.
Port Health Pharmasave is committed to providing our customers with the best possible pharmacy service available. More than dedicated and attentive pharmacists, David Costiniuk and Jennifer Nitsopoulos co-own Port Health Pharmasave in order to deliver a higher standard of service and care. David and Jennifer are the only pharmacists that you will find at Port Health Pharmasave, and they are here to take the time to get to know you and your specific needs. Walk up to the counter with the confidence in knowing that the pharmacists care for you, that all of your questions will be answered, and you will walk away with clear directions on how to use your prescribed medications.
At Port Health Pharmasave, our commitment to your health travels beyond the counter, and even beyond the pharmacy. David and Jennifer are happy to meet with you in the private counselling room or waiting room if a mobility or health issue would make that more comfortable. They also make weekly house calls to private residences, group homes, hospices, etc., ensuring all the needs of their patients are met. More than a pharmacy, Port Health Pharmasave is out in the community, helping people back to health.
If these services could benefit you or someone you care for, call us at 905-646-3335 or email us at porthealthpharmasave@gmail.com with your special requests. We travel for pharmacists house calls throughout the Niagara region, including Fort erie, Grimsby, Lincoln, Niagara-on-the-Lake, Niagara Falls, Pelham, Port Colborne, St Catharines, Thorold, Wainfleet, Welland, and West Lincoln.
Latest News
Greg
Our new pharmacy is now open!  We are excited to serve the Port Dalhousie area!  Our address is 101 Lakeport Rd, St. Catharines, Ontario L2N 7L7.
Meet The Pharmacist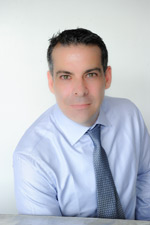 DAVID COSTINIUK
PHARMACIST AND ONTARIO STREET PHARMACY OWNER
David's goal is to meet the distinct needs of his customers and is often seen out in the community making house calls and group home visits. As co-owner of a boutique pharmacy, David can tailor his service to meet any challenges you or your loved ones may have when seeking care.continue reading